A construção de constelações artístico-educativas continua a ser a base do nosso trabalho. E dessa forma conseguimos dar voz ao nosso instinto de criar, ao mesmo tempo que encontramos o espaço e tempo próprios para aprofundar, dar sentido e transmitir aos outros o que vamos aprendendo no caminho.
Our work continues to be based on building artistic and educational constellations. In that way we can give voice to our instinct to create, at the same time as we found the space and time to deepen, make sense and pass on to others what we learn along the way.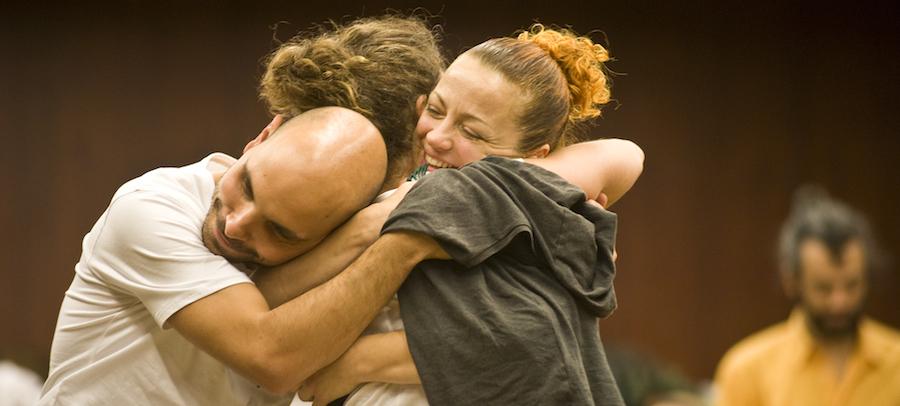 Em Novembro partilharemos alguns resultados e muitas questões que nos ocorrem quando pensamos na formação de profissionais sensíveis e capazes de entender e praticar a arte como meio privilegiado de interagir com as crianças mais novas. O V Encontro International Arte para a Infância e Desenvolvimento Social e Humano acontecerá a 14 de Novembro, na Fundação Calouste Gulbenkian, integrado no Projecto GermInArte. Entraremos simultaneamente numa fase decisiva da construção de ZYG, a nossa constelação mais recente que fará a sua primeira aparição em Fevereiro. Em finalização estarão também duas publicações que nasceram do trabalho realizado em Opus Tutti.
In November we will share some results and many questions that come to mind when we think about the training of sensitive professionals, able to understand and practice art as a privileged means to interact with the younger children. The Vth International
Colloquium
Art for Children and Social and Human Development will take place on 14 November at the Calouste Gulbenkian Foundation, as part of Project GermInArte. Simultaneously we will enter a decisive phase of building ZYG, our youngest Constellation which will first shine in February. T
wo publications that grew out of Opus Tutti
are also entering the final stages of preparation .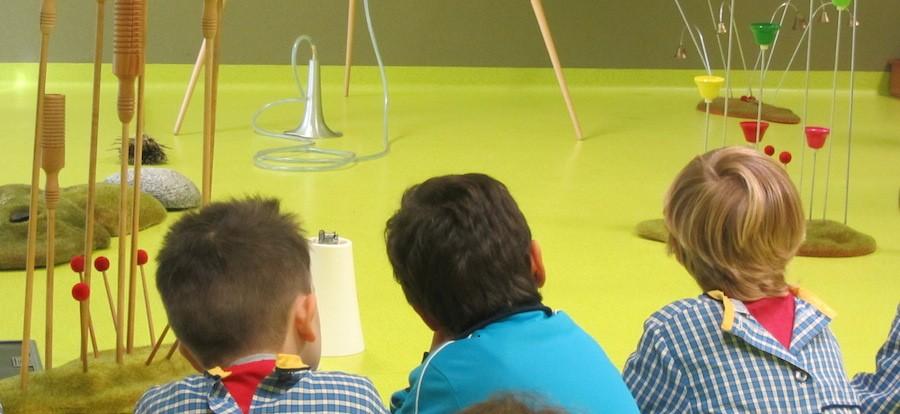 Outubro foi um mês de várias constelações. A formação Variações sobre Peça a Peça teve lugar no Cine-Teatro Alba, Albergaria-a-Velha, com artistas e educadores a cuidarem de flores sonívoras, a descobrir pássaros escondidos e várias das ideas que nos levaram a criar os PaPIs. Em Famalicao, a Casa das Artes levou Opus 7 em itinerância por vários pontos do concelho. Partilhámos também as nossas ideias sobre formação imersiva na Conferência da RESEO em Como, Itália, dando especial relevo a Jardim Interior. O piano habitou dois lugares muito especiais: o Festival de Teatro de Montemor-o-Novo e o Festival BIG BANG no CCB em Lisboa. Foi lugar, ser com vida, palco, poesia. A experiência do CCB culminou com uma conferência integrada no Seminário BIG BANG onde apresentámos e discutimos ideias relacionadas com a criação artística para o público mais jovem. Na Fábrica da Ciência em Aveiro o Pianoscópio acolheu uma residência artística e um concerto daí resultante. Constelações.
October was a month of several constellations. The training session Variations on Portable Play to Play was presented at the Cine-Teatro Alba, Albergaria-a-Velha, with artists and educators taking care of sonivouros flowers, discovering hidden birds and several of the ideas that led us to create the PaPIs. In Famalicão, Casa das Artes took our Opus 7 to several venues of the municipality. We also shared our ideas about immersive training in the RESEO Conference in Como, Italy, with special emphasis on Inner Garden. The piano dwelt two very special places: the Montemor-o-Novo Theatre Festival and the Big Bang in CCB Festival in Lisbon. It became place, living being, stage, poetry. The experience of CCB culminated with a conference integrated in the Seminar BIG BANG where we presented and discussed ideas relating to artistic creation for the younger audience. The Pianoscópio, now at the Science Factory in Aveiro, hosted a residency and a concert resulting therefrom. Constellations.


Sendo a Fábrica das Artes um projeto educativo, envolvendo públicos infanto-juvenis e dedicando-se às artes performativas, várias interrogações ao longo da experiência dos últimos sete anos se têm levantando quanto ao sentido dos termos desta fórmula.
Que arte é própria para a infância? Que infâncias se assumem na programação? Quem são as crianças, jovens e adultos que encontramos? Que espantos e curiosidades são aqui ativados?
A experiência levou-nos a desconfiar das separações habituais. Algo nas infâncias – nas infâncias de todas as idades – cruza rápida e livremente todos os registos que para nós são distintos. Quando disparam as criatividades curiosas e o seu jogo de procura espantada, assistimos a corridas pelos caminhos de interrogação, a tentativas de linguagens, experiências, ponderações, impaciências, descobertas, revelações. O que é isto tudo?

Madalena Wallenstein, Coordenadora e programadora
CCB/Fábrica das Artes

Being Fábrica das Artes an educational project devoted to young audiences and dedicated to performing arts, several questions have been arising about the meaning of the terms of this formula over the experience of the last seven years.
What art is suitable for childhood? What childhoods are assumed when programming? Who are the children, youth and adults we meet? What astonishments and curiosities are activated here?
Experience led us to be suspicious about the usual separations. Something in childhood - in the childhoods of all ages - crosses quickly and freely all the categories that we assume to be different. When curious creativity shoots with its game of astonished search we observe the races by question paths, the attempts at languages, experiences, weightings, impatiences, discoveries, revelations. What is this all about?
Madalena Wallenstein, Coordinator and programmer
CCB/Fábrica das Artes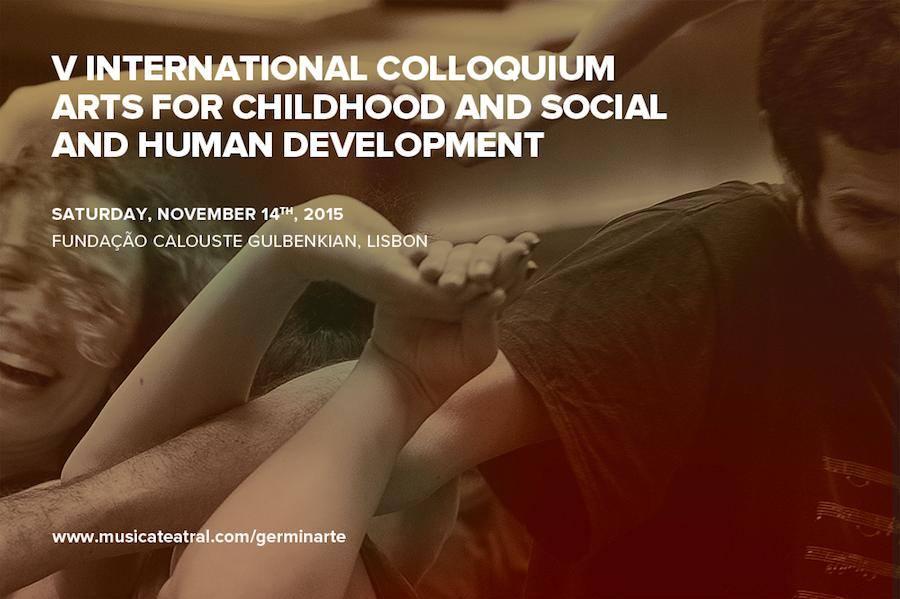 O V Encontro International Arte para a Infância e Desenvolvimento Social e Humano acontecerá a 14 de Novembro, na Fundação Calouste Gulbenkian. Integrado no Projecto GermInArte, terá como tema a formação profissional para a primeira infância e sua relação com as práticas artísticas.


The Vth International Colloquium Arts for Childhood and Social and Human Development will take place on the 14th November, at the Calouste Gulbenkian Foundation. This Colloquium is an initiative of the GermInArte Project and it will have as theme the professional training for early childhood and its relationships with artistic practices.